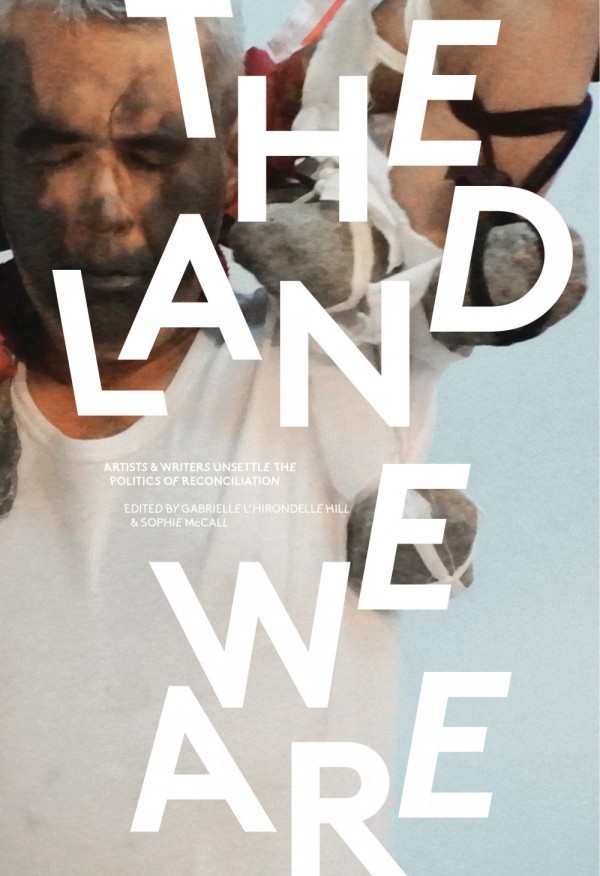 Land We Are: Artists and Writers Unsettle the Politics of Reconciliation
SKU 00028
Product Details
Land We Are: Artists and Writers Unsettle the Politics of Reconciliation, edited by Gabrielle L'Hirondelle Hill and Sophie McCall. Winnipeg: ARP Books, 2015.
240 pages
24.13 x 16.51cm
The Land We Are is a stunning collection of writing and art that interrogates the current era of reconciliation in Canada. Using visual, poetic, and theoretical language, the contributors approach reconciliation as a problematic narrative about Indigenous-settler relations, but also as a site where conversations about a just future must occur. The result of a four-year collaboration between artists and scholars engaged in resurgence and decolonization, The Land We Are is a moving dialogue that blurs the boundaries between activism, research, and the arts.
Contributors: Jordan Abel, Leah Decter, Jonathan Dewar, David Garneau, Ayumi Goto, Allison Hargreaves, Gabrielle L'Hirondelle Hill, Jaimie Isaac, David Jefferess, Layli Long Soldier, The New BC Indian Art and Welfare Society Collective, Sophie McCall, Peter Morin, Skeena Reece, Dylan Robinson, Sandra Semchuk, Adrian Stimson, Clement Yeh, and Keren Zaiontz.
This beautifully produced, richly illustrated volume not only offers readers a visual journey into the featured artistic installations and performance pieces, but through its creative use of text and graphic design is itself an artistic statement on reconciliation. --Winnipeg Free Press

--

Gabrielle L'Hirondelle Hill (b. 1979) is a Cree and Métis artist and writer who lives and works on the unceded territories of the Musqueam, Squamish and Tsleil-Waututh peoples. Hill's sculptural practice explores the history of found materials to enquire into concepts of land, property, and economy. Often, her works emerge from a curiosity about how land becomes legal property, and what the vulnerabilites of this relationship are. Hill creates her works through weaving, tying and binding materials, which are all actions associated with casting spells. Hill is a member of BUSH gallery, an Indigenous artist collective seeking to de-centre Eurocentric models of making and thinking about art, prioritizing instead land-based teachings and Indigenous epistemologies.
Sophie McCall's (Professor, Department of English, Simon Fraser University) main areas of research and teaching are Indigenous literatures and studies in Canada, contemporary Canadian literature from the 20th and 21st centuries, diasporic writing, and studies in reconciliation and transitional justice. Her first book, First Person Plural: Aboriginal Storytelling and the Ethics of Collaborative Authorship (UBC P, 2011), was a finalist for the Gabrielle Roy Prize for English Canadian literary criticism and the Canada Prize from the Federation for the Humanities and Social Sciences for scholarly work in the Humanities. Her most recent publication, with co-editors Deanna Reder (Cree-Métis), David Gaertner, and Garbrielle L'Hirondelle Hill (Métis), is a critical reader of 47 Indigenous short stories, essays, and narratives from the Americas, Read, Listen, Tell: Indigenous Stories from Turtle Island (Wilfrid Laurier UP, 2017). Read more at https://www.sfu.ca/english/test-page/faculty-by-na....

Save this product for later